Real Estate Search
Dothan & Wiregrass Alabama MLS Listings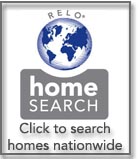 Double click the above logo to search over 2 million homes worldwide.
Thanks to advances in technology, looking for a new home is easier today than it ever has been before.  With a few simple clicks, prospective buyers can now look at homes online and see pictures, asking prices and other important aspects of the home buying process.
In order to help simplify things for our clients, Century 21 James Grant Realty provides our current or prospective customers with all of the current MLS listings in Dothan and Wiregrass, AL.  Simply come to our site, meander to this page, and click on one of the links and you can look at the multitude of homes currently on the market.
Of course, having the help of a realtor can help you simplify the search process, as he or she will help you focus on homes that suit your specific needs, style and budget.
If you have any general or specific questions, please don't hesitate to ask.