Homes & Real Estate For Sale in Southeast Alabama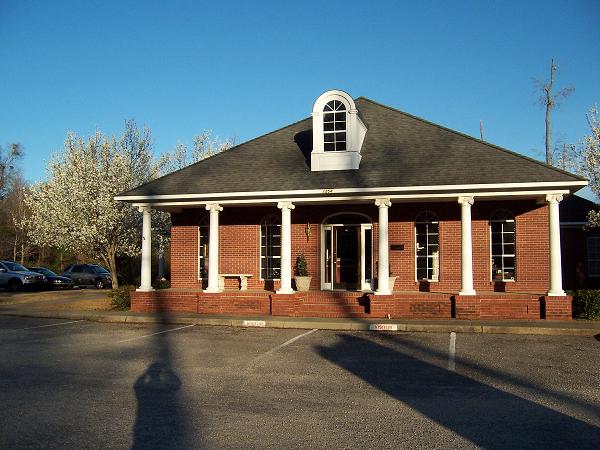 For the overwhelming majority of us, purchasing a new home will be the most significant investment we will make in our lives.  Therefore, it is essential to get the purchase right and find a home that suits your short-term needs and keeps its long-term value.
That said, the best way to ensure you make a prudent investment is to find an experienced, knowledgeable and skilled real estate agent who can provide you with expert advice and guide you through the entire process.
Servicing Wiregrass and Dothan, Alabama, CENTURY 21 James Grant Realty is renowned for being the most reputable real estate agency in Southeastern Alabama.  We have over 35 distinguished real estate agents on staff that can help clients with a wide array of needs.  From individuals and families in need of a new home to clients looking for commercial space, we will help you find the best option for your needs.
How Real Estate Agents Help Home Buyers
Real estate agents often prove to be invaluable throughout the home buying process.  Trying to meander through hundreds and hundreds of listings is often a daunting task, and time is often wasted looking at homes that do not have what you need. 
That's where a real estate agent comes in; he or she can help filter the madness, and provide you with a list of homes that seemingly fit right in your wheelhouse.
In addition, real estate agents often have a network of professional contacts, as they can recommend reputable businesses to turn to when you need a loan or home inspection performed, for example.
Further, and perhaps most importantly, one of their job descriptions is to be a professional negotiator.  Not only will he or she know whether a home is appropriately valued in the current real estate market, but he or she will also be able to negotiate on your behalf and ensure you pay the most economical price possible.  It's hard to negotiate to the best of your abilities when you aren't an expert in the local and national market, or don't have years of experience at the negotiating table.
Lastly, you won't feel overwhelmed during the process knowing that you have a reputable agent working on your behalf, especially when it's an agent that's readily available to answer the numerous questions that will invariably arise throughout the process.
How Real Estate Agents Help Home Sellers
Real estate agents are often just as invaluable to the home selling process as they are to the home buying process.   Let's look at the reasons why.
One reason real estate agents are vital to the process is they can help you find qualified buyers.  Homeowners that attempt to sell on their own are often bombarded with requests to show their home to people who are merely "looking" and aren't all that interested in buying a home. Conversely, an experienced real estate agent will use their experience and network of contacts to find qualified buyers; sometimes, they can find buyers before your home is even officially listed.
In addition, proficient real estate agents can help you optimize the appearance of your home to make it more appealing to prospective homebuyers.  They know what buyers look for when searching through a home, and they how to leave a favorable impression.
Similar to the home-buying experience, real estate agents double as professional negotiators and they will come in handy when it comes to closing time.  For most of us, our home is largest asset.  As such, you want to make sure that you maximize the value of that asset, and trusting in a reputable real estate agent is often the most surefire way to make certain that happens.
Lastly, as any homebuyer and seller can tell you, there are mounds upon mounds of paperwork that accompany a real estate transaction.  Do you really have the time, energy and expertise to go through all of the paperwork?  Real estate agents specialize in completing such tasks, and they can simplify things to ensure all you have to do is read and sign on the dotted lines.
Why You Should Choose Century 21 James Grant Realty
As previously mentioned, Century 21 James Grant Realty has the experience, expertise and manpower to help our clients find the perfect property for their needs.  In addition to helping residential real estate clients, we can also help commercial clients find the perfect property for their business.  Whatever your needs, our agents will help guide you through the process and ensure you complete a favorable real estate transaction.
For more information about selling or buying a home in Wiregrass and Dothan, AL, please contact us at your convenience.